Land & Sea brochures are available for download. In order to read or print these brochures you require Acrobat Reader software, available free of charge from Adobe Systems. If you encounter any difficulties, please let us know.


October 17, 2016xxxxx
Sweet, simple, charming & unpretentious - its everything a cottage should be. Pack up the kids and create memories to last a lifetime. $175,000. Call 1-888-624-1991.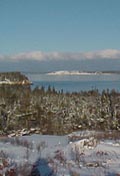 LAND & SEA LISTINGS - Browse our index of fine Nova Scotia property. Download our custom brochures.
Search all MLS® Listings - A time saving tip: under Region, choose South Shore.
Land & Sea's MLS® Residential Listings - Some of the very best on the South Shore. Call 1.888.624.1991 tollfree or email us.
Land & Sea's MLS® Land Listings - Terrific selection of oceanfront, ocean view and premium building lots. Call tollfree or email us.
LAND & SEA - How to contact us!
LOCAL LINKS - A collection of Nova Scotia sites to visit.
© Copyright 2010-2016. Land & Sea Real Estate Services Inc. All Rights Reserved