All listings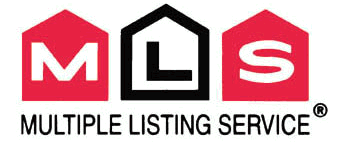 unless otherwise stated
Call 902.624.1991 or tollfree North America 1.888.624.1991
Exquisite Beachfront Home, Port Mouton
Radiating warmth & elegance, this enchanting property overlooking mile long Summerville Beach offers 5000 sq ft of gracious living, plus tennis court, guest cottage and extensively landscaped grounds. Exceptional quality and detail. $1.375 million Cdn. Sold March 2019
Quintessential Nova Scotia Home by the Sea, Aspotogan
Traditional architecture, impeccable detail, and a superb setting with southwest exposure. 45 minutes from Halifax. $1,095,000 Cdn. Sold October 2018
Abbies Way, Pointe at Aspotogan

Coastal Living at its best! East exposure, mesmerizing views and 2700 sq ft beautifully designed custom home. Less than an hour from airport. $995,000 Cdn.
Secluded Oceanfront Home, Guesthouse & more, Eagle Head

Complete maritime ensemble - 600 ft of bold oceanfront, 3400 sq ft contemporary, guesthouse, bunkie..... $795,000 Cdn.
Sand Beach & 3000 Sq Ft Custom Contemporary, South West Port Mouton
Carribean-like white sand, breathtaking views, infloor radiant heat, sleeps 10, beautifully finished. $619,000 Cdn. Sold September 2018.
Blue Spray, Hunt's Point Beach Family cottage or year round home, this oceanfront sanctuary is a piece of paradise! $549,000 Cdn.
Oceanfront & Acreage, Mahone Bay Rare combo along this part of the South Shore! $529,000 Cdn.
3 Pastures on 2nd Peninsula Set on the southern reaches of Mahone Bay, 3 Pastures offers a select number of oceanfront and view acreages with access to swimming, beach, dock and some of the finest sailing waters on the Eastern Seaboard. From $125,000 - $485,000 Cdn.
Restored Georgian in Prime Location, Mahone Bay
This versatile property enjoys visual presence & water view, commercial zoning, lovely gardens and a post & beam barn. $459,000 Cdn. Sold July 2018.
Oceanfront Retreat, Port Medway
Award winning contemporary home or cottage with extensive usable waterfront. Peaceful & private. $450,000 Cdn. Sold October 2018
Renovated Oceanfront Farmhouse, Little Harbour Set on 7 acres with ocean views from every vantage point, the quality & craftsmanship are superb. Beaches, nature, working harbour, sea breezes. Must be seen! $415,000 Cdn.
Gracious 2.5 storey on Half Acre, Mahone Bay
Character, sweeping covered veranda, separate studio and more. $389,000 Cdn. Sold September 2018.
Contemporary Victorian Farmhouse, 1 minute from the Beach! Urban chic, energy efficient, furnishings, linens & dishes included! Hunt's Point. $369,000 Cdn.
Riverfront Contemporary, Charleston

Compact low maintenance 9 year old home set on 10 acres with ± 600 feet of frontage on the magical Medway. Privacy, nature & tranquillity. $339,900 Cdn.
Oceanfront Condo, Mahone Bay
Rare ground floor one level waterfront condo in the heart of Mahone Bay. Kayak from your doorstep! $325,000 Cdn. Sold May 2019.
Cape Cottage by the Seaside, Port Medway
Captivating cape cottage with direct oceanfront and screened porch to savour those last days of summer. Don't miss this one! $319,000 Cdn. Sold January 2019.
Charming Newer Home, Ogilvie
Set on 2.5 acres, 2000 sq ft home with sunroom and main floor den radiates warmth & charm. Less than 5 minute walk to Ogilvie Beach. $299,000 Cdn. Sold September 2018.
Townhouse Condo, Mahone Bay
Carefree living with this 2 BR, 2 bath condo with ducted heatpump & engineered hardwood floors. Don't miss out! $239,000 Cdn. Sold June 2019.
Sleepy Hollow Rd, Oakland
Minutes from Mahone Bay, steps to the lake & trail, this 1400 sq ft gem is beautifully maintained and upgraded. $239,000 Cdn. Sold June 2019.
Bungalow with Ocean View, Mahone Bay Area
South facing, slightly elevated, solid & sunny well maintained bungalow. Won't last long! Location, location. $239,000 Cdn. Sold March 2019.
Privately Situated with Ocean Access, Pointe at Aspotogan
1500 sq ft nearly new home on 2.5 acres with access to 25 acres of common oceanfront lands. $239,000 Cdn. Sold Febuary 2019.
Oceanview Bungalow, Hunt's Point
One level living, southern exposure, 3 bedroom, 1500 sq ft - walk to the beach! $229,000 Cdn. Sold July 2018.
Sailor's Delight, Direct Oceanfront Chester Basin
Oceanfront lot with south exposure tucked away on a private laneway in a sought after area. $219,000. Cdn. Sold August 2018.
Homestead, Barn & 2.5 acres, Blockhouse
In the same family since 1925. Walk to the French bakery. Minutes to amenities of Mahone Bay. $169,000 Cdn. Sold May 2019.
Oceanfront Acreage, Beach Meadows
A winding driveway weaves through 17 acres of mixed forest to a grassy knoll and more than 470 feet of pristine coastline. $165,000. Cdn Sold September 2018.
Country Ambiance & Curb Appeal, Mill Village

Set on 2.5 acres with 2 story barn, here's a 3 bedroom well-maintained home in a picturesque village. $159,000 Cdn.
Direct Oceanfront, Pointe at Aspotogan
East facing with unsurpassed views and accessible waterfront. Priced well below assessment. Don't miss this one! $149,000 Cdn. Sold Febuary 2019.
Level Oceanfront Building Site, Pointe at Aspotogan Stunning views, easterly exposure and easy access from paved cul-de-sac. Build your seaside dream home here! $139,000. Cdn
Sweet Simplicity, Mill Village
Compact & immaculate, this bungalow with full high basement comes with 14 acres plus 175 feet of frontage on Medway River. Perfect for one or two! $129,900. Cdn Sold September 2018.
Country Ambiance -Village Setting, Charleston
Three bedroom home with lovely river views. Beautifully maintained. Double Lot. $109,900 Cdn. Sold March 2019.
Lot 33, Hawthorn Rd, Mahone Bay The largest available lot in this upscale subdivision. Well treed, more than 1.2 acres with gentle slope to the south west. $69,000 Cdn. No HST!
Lot 14, Hawthorn Rd, Mahone Bay Primarily level deep lot with 90 feet of road frontage, mature pines, curbcut in place - ready to build on! $55,000 Cdn. No HST!
Lot 12, Hawthorn Rd, Mahone Bay Nicely treed & primarily level, this corner lot offers a variety options for siting your new home. $54,500 Cdn. No HST!
Oceanfront & Sand Beach, East Berlin

Not a typo! This 1/4 acre oceanfront lot occupies a bluff overlooking pristine sand beach. $50,000 Cdn.
Lot 10, Hawthorn Rd, Mahone Bay Best deal in this subdivision. A gentle slope, mostly cleared with some lovely evergreens. $45,000 Cdn. No HST!
Affordable Oceanfront, West Berlin
Piece of paradise that won't break the bank! $39,000 Cdn. Sold December 2018