All listings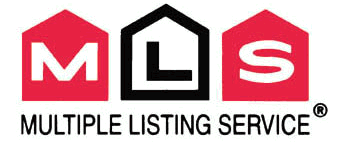 unless otherwise stated
Call 902.624.1991 or tollfree North America 1.888.624.1991
Abbies Way, Pointe at Aspotogan
Coastal Living at its best! East exposure, mesmerizing views and 2700 sq ft beautifully designed custom home. Less than an hour from airport. $995,000 Cdn. Sold May2021.
Coastal Living at its Finest, Port Mouton
Casual elegance & quality are hallmarks of this beautifully designed, privately situated oceanfront home. Nova Scotia's best! $795,000 Cdn. Sold March 2021.
Secluded Oceanfront Home, Eagle Head
Complete maritime ensemble - 400 ft of bold oceanfront, 3400 sq ft contemporary, bunkie..... $675,000 Cdn. Sold February 2021
Oceanfront Home with Exceptional Privacy, Moose Harbour
More than 7 acres with big bold oceanfront and 3000 sq ft home beautifully renovated within last 5 years. Minutes to services..... $689,000 Cdn. Sold April 2021.
Seaside Home, Oceanfrontage & Workshop, Second Peninsula
Rebuilt from stem to stern, this classic Nova Scotia homestead has exquisite water views and a recent master bedroom addition. $649,000 Cdn. Sold September 2020.
Stunning Oceanfront Home, Moose Harbour
Set on 4 acres with 300 ft of bold oceanfront, 1850 sq ft home, detached garage, studio and more ..... $529,000 Cdn. Sold November 2020.
Oceanfrontage Home on Bee's Cove, Port Medway

Brimming with character, this delightful home & studio is not to be missed! $450,000 Cdn.
Oceanfront & Acreage, Mahone Bay
Rare combo along this part of the South Shore! $425,000 Cdn. Sold April 2021.
Renovated Oceanfront Farmhouse, Little Harbour
Set on 7 acres with ocean views from every vantage point, the quality & craftsmanship are superb. Beaches, nature, working harbour, sea breezes. Must be seen! $395,000 Cdn. Sold February 2021.
Stylish Townhouse Condo, Mahone Bay
Enjoy carefree one level living.... so convenient and everything you need within walking distance. $289,000. Cdn Sold March 2021.
Captivating Coastal Retreat & White Sand Beach
Absolutely charming, private year round or seasonal getaway with deeded access to Cranberry Beach! Not to be missed! South West Port Mouton. $289,000 Cdn. Sold March 2021.
Three Gorgeous Oceanfront Lots, Port Mouton
Three adjacent waterfront lots with road in place and power along the road. East exposure, views of Carters Beach and Spectacle Island lighthouse. $129,000-$139,000 Cdn. Sold April 2021.
Lot 33, Hawthorn Rd, Mahone Bay
The largest available lot in this upscale subdivision. Well treed, more than 1.2 acres with gentle slope to the south west. $69,000 Cdn. No HST!Sold December 2020
Lot 14, Hawthorn Rd, Mahone Bay
Primarily level deep lot with 90 feet of road frontage, mature pines, curbcut in place - ready to build on! $60,000 Cdn. No HST! Sold October 2020.
Lot 12, Hawthorn Rd, Mahone Bay
Nicely treed & primarily level, this corner lot offers a variety options for siting your new home. $54,500 Cdn. No HST! Sold December 2020.